How to choose blackout blinds
Sleep is generally in short supply these days. To make sure yours is not disturbed by light ingress, either early-morning sunshine or the pesky streetlight outside, invest in some blackout blinds.
Once upon a time, blackout blinds were only available in black. These days, however, clever coatings and designs can add a surface that is impenetrable by light to almost any type of fabric. You still get the blackout properties to keep the light out, but the choice of finish and style is just about the same as any other type of blind.
Top Tip No. 1
It sounds a statement of the obvious, but make sure that the blind actually covers the window recess completely or you will get light peeking through, defeating the object of the exercise. If in doubt, go large and buy something over-generous. Proper measuring and fitting are the key for total light exclusion. Do make sure it is long enough – extra length can be absorbed into the header.
Top Tip No. 2
If the window is awkward or you find that there is no natural place to finish, cover the edges with curtains and a swag pelmet to prevent light coming in around the edges.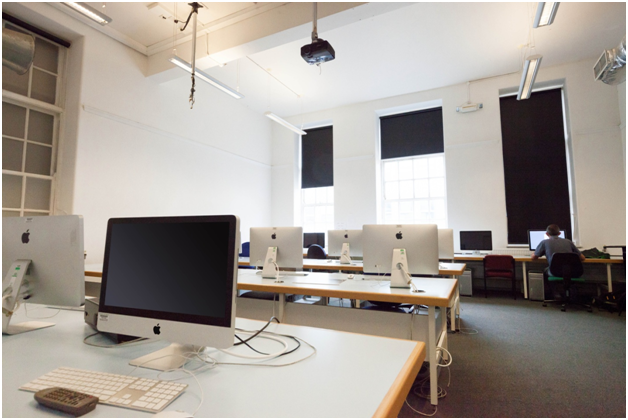 Top Tip No. 3
For a really difficult fitting or something that just won't do the job properly, affix a Velcro-type fitting in the relevant places to seal the edges completely. These also exist in a travel variety for nursery use.
Blackout blinds are often necessary in the bathroom to preserve modesty and unintended displays to onlookers. Here waterproof roller blinds are probably the order of the day, as they dry easily and have a thick waterproof property that doubles as blackout. Try providers such as Ucblinds waterproof roller blind suppliers.
For some interesting blackout blind ideas, take a look at https://diy.stackexchange.com/questions/27669/how-can-i-thoroughly-blackout-a-bedroom-window-on-a-budget.
Now to the look of your blind. Styles vary and range from roman blinds through to roller and pleated blinds. You could always use more than one blind for a contemporary twist or add blackout curtains for a total exclusion zone.
Colour ranges are very extensive these days, as are patterned and striped varieties, so indulge your creative streak to co-ordinate with the rest of the room and décor – as you would with any other window treatment.