Cowboy Western Lighting To Brighten Those Dark Country Nights
Do you know what Cowboy / Western lighting is?
It's a way to bring light into your western theme room without giving it a modern day feel.
Instead of using modern lighting techniques or basic bar room lamps, light your theme room in a way that connects you to the old west.
Cowboy / Western Style Lighting can be just about anything when you use your imagination. There are many neat and fun ways to decorate modern lighting to give them a rustic feel and then they'll fit right in.
From using fake animal skins to rustic lantern covers and more just imagine you're in the old west. If you can't quite imagine it then stop by your local library, check out a few old west photo books and let your creative side go WILD WILD WEST! Before you know it your Western Lighting will look awesome.
Old West Lantern
What type of lighting comes to your mind when creating a western / cowboy theme room? The first thing I thought of was an old western lantern.
Now it's too dangerous to have an old gas lantern lit in your home. That's why companies make battery-operated lanterns.
You don't want a new style lantern for camping. Bad, bad idea. Basically what you want is an old copper type lantern that runs on batters.
Place a few of those in your game room or on either end of your bar if you have one and it'll create a country / old western atmosphere.
Wall Lamps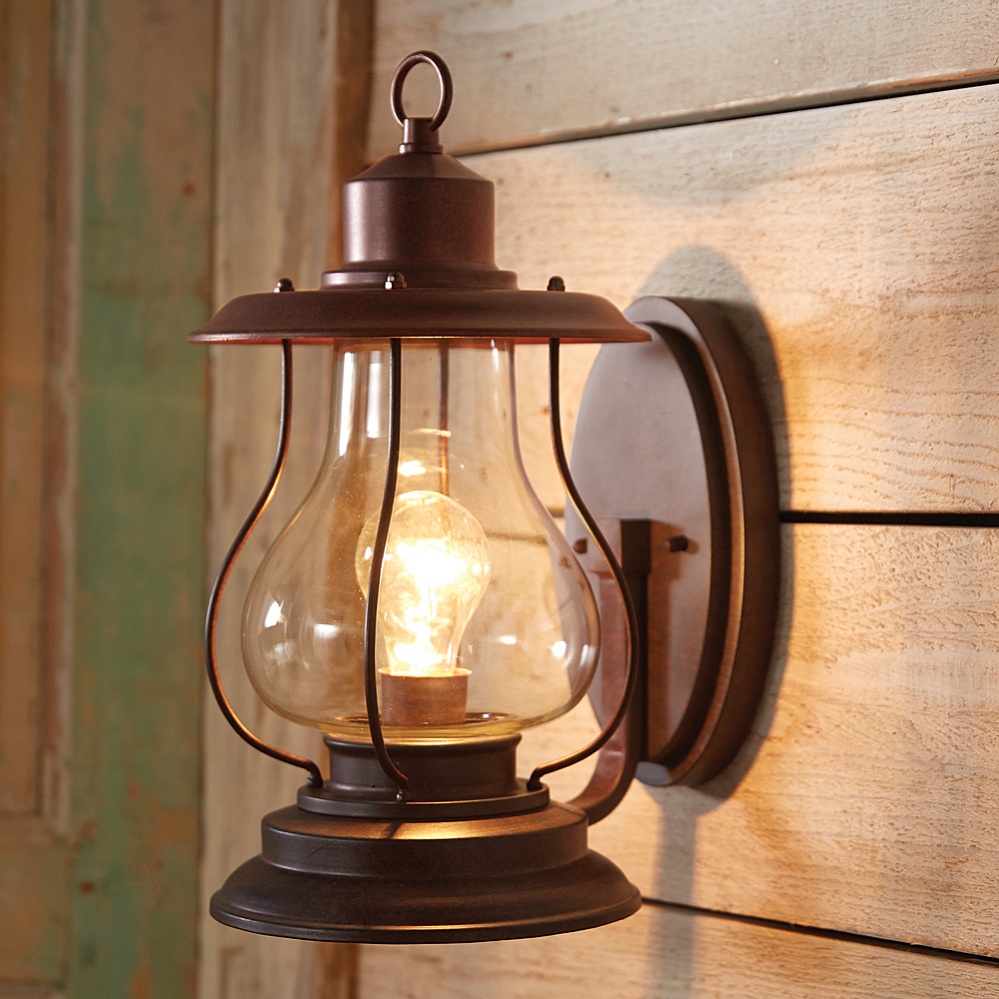 Another idea might be to go with single or double wall lamps. These are lamps that screw directly into your walls.
Depending on the size of your game room, this would be a nice feature. With various styles available, you'll find one that will fit your Cowboy Theme Room.
Sconce
Wall Sconce's also make great cowboy theme room decorations.
They have designs of cowboys or other western features cut into them with a light placed behind it. That way you have sort of a shadow effect.
They won't do much for actual lighting but they do make great impressions especially on those low-lit game room poker nights.
In The West Chandelier
A rustic chandelier with cowboy cutouts or western paintings on it would look great over your pool table. Both functional and decorative! Or one made of moose or deer antlers would look even better.
Either way, if you have a high enough ceiling and room for it then a western chandelier would definitely be the best Western Lighting to keep the party going all night.
Western Pub Lights / Swag Lamps
If you'd like a modern look then a pub light, otherwise known as the 'single swag lamp' would be a great addition to your Western theme room. Usually, they're hung above pool or poker tables.
The larger swag lamps are rectangular. They usually have 3 lights underneath one large stained glass shade.
The larger swag lamp will give you more light, which would be better for shooting pool and playing poker. Of course, you must consider its size. Being over 30 inches in length it may be a bit too large for your theme room?
Table Lamps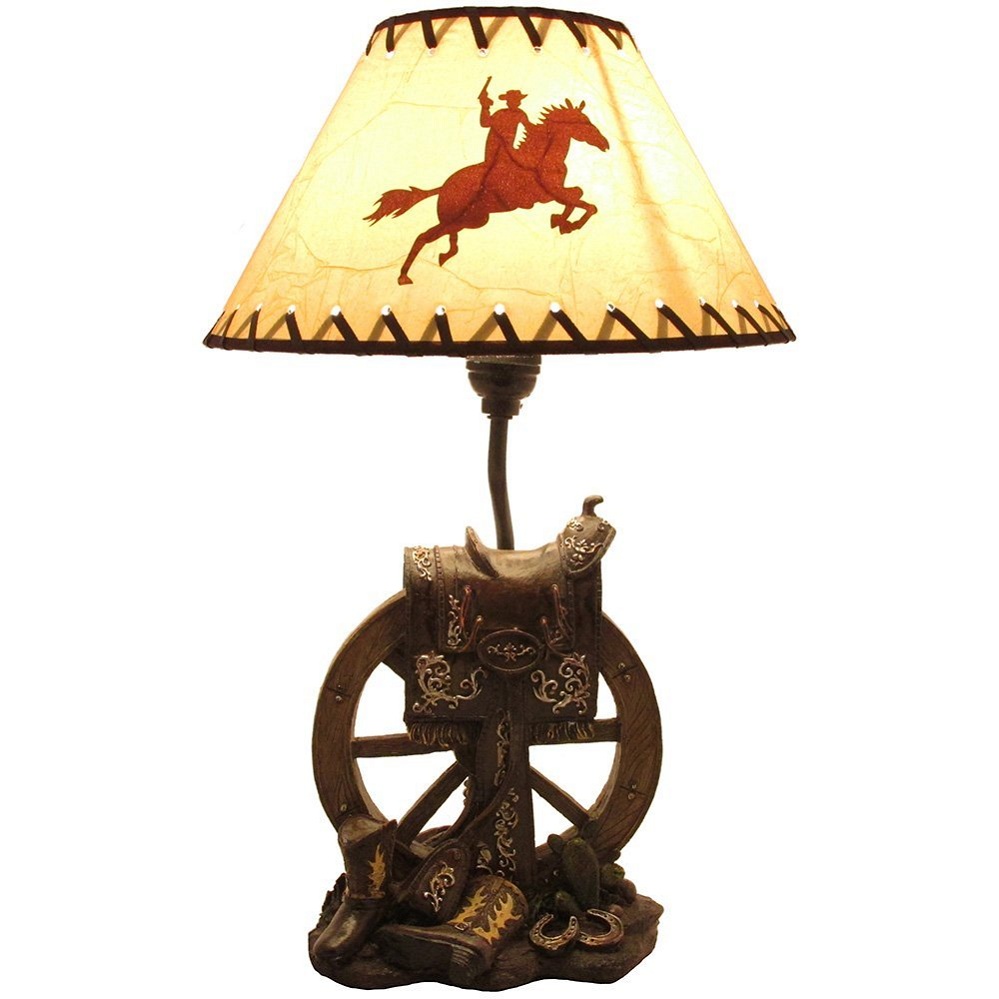 Need table lamps for your bar or sitting area?
A lamp with a cowboy, buffalo or boot statue as the base would look good.
Or the always-famous simple rustic wood table lamp might be your best choice. That way you stay away from cowboy decoration overkill.
Table lamps complete your game room western lighting techniques. They add the much-needed light to the corners of your theme room!
There are some neat ways to add Western Lighting to your Country Western Theme Room. Use with more than one style! Mix two or three together. There is a fine line though. Too much and you'll overdue your western theme. Always have just enough but not too much!