Ductwork: an overview
There are many components in an integrated HVAC system, but the most obvious one is the ducting itself, and that comes in many shapes and sizes.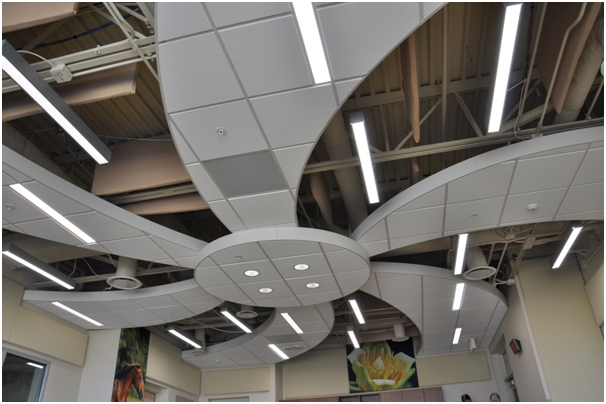 Choosing the best ducting isn't just a question of price per foot. Different profiles create different qualities in the airflow and lend themselves to different methods of connection. Resistance to airflow can be greater or weaker as it moves from vertical to horizontal runs, or narrows to pass within wall and ceiling cavities. The right profile can help accelerate this flow, or adapt it smoothly for changes in direction or flow space.
Different materials have their pros and cons too. Here are the most common products.
Mild steel
Mild steel is easy to weld, and with insulation from movement, impact and vibration, will provide an excellent sealed airflow for many years. A disadvantage of all metal ducts is that they may need internal or external insulations against noise transmission or heat transfer.
Spiral duct

This is usually made from wound sheets of galvanised steel. Steel is not so amenable to welding after galvanisation, but is easy to bend and cut so relatively easy to adjust on site. It's the most common material used for HVAC ductwork installations (for spiral duct see https://www.dustspares.co.uk/ductwork-parts/galvanised-steel-spiral-duct.html).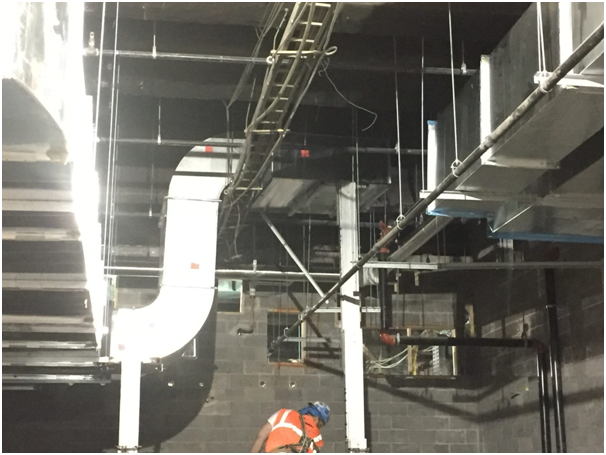 Stainless steel
Stainless steel has the highest corrosion resistance, and is easy to clean. It resists the formation of bacterial or mould colonies, so stainless is the material of first choice in hospitals and food manufacturing environments, as well as chemical plants and nuclear power stations (see https://www.bssa.org.uk/cms/File/Conf%2003%20SS%20for%20Hygienic%20Applications.pdf).
Plastics
Modern plastics are lightweight with excellent flexibility and longevity, and modern adhesives provide quick reliable seals between sections. It is also easily coloured and moulded so can be visually attractive.
Polyurethane duct boards
Lightweight rectangular runs supported on an unobtrusive aluminium frame are easily assembled in the field by simply press-clicking or taping in place.
Fibreglass
Fibreglass is an alternative duct board material. Fibreglass panels are naturally insulating against heat transfer and noise transmission.
Flex tubing

If you have a vented tumble dryer, you're familiar with how flexible and accommodating this type of tubing can be. In HVAC systems, flex is usually constructed of plastic or other material over a coiled wire frame. In long runs, any slackness or compression will restrict airflow, but it's very useful for the final runs to wall outlets.