The Grand National 2018: Race Day Programs
The Grand National 2018 Festival will kick off on Thursday 12th April with the first race at 1:45 PM. The event will take place at Aintree Racecourse for three days from Thursday 12th April to Saturday 14th April.
Grand National 2018 is just around the corner and this three-day event has different actions and excitements. Each day has a different theme, on opening Thursday 12th April is The Champions Day, on Friday 13th April is Ladies Day and Saturday 14th April is The Grand National Day.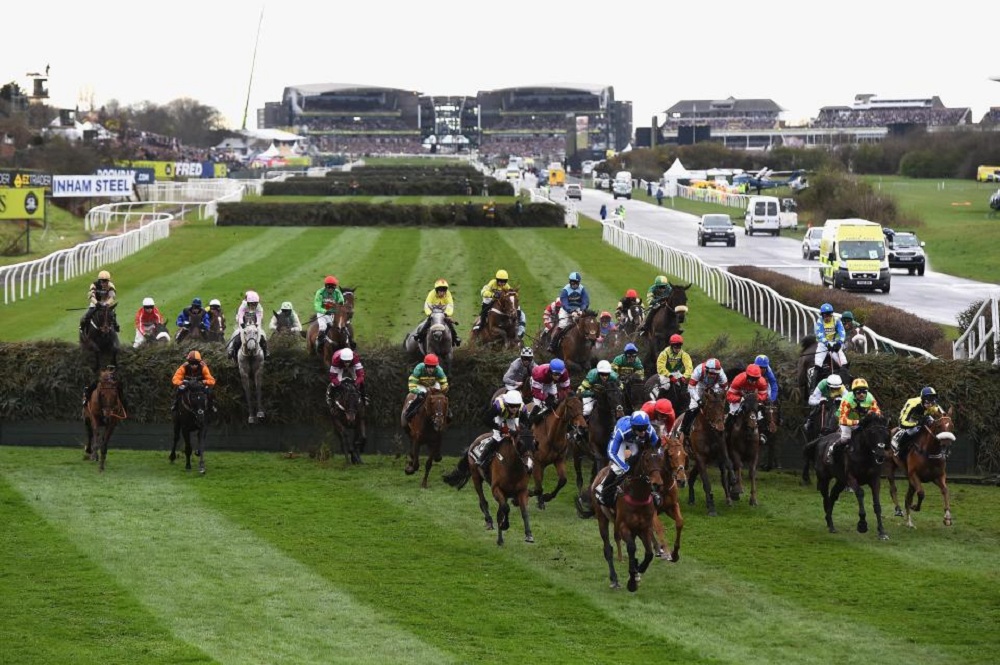 The Aintree gates will open from 10:30 AM for every three days, so far visitors will have enough time to get into the racecourse before race. However, the bars and restaurants will open for all day, but the corporate boxes and suites will offer lunch before the race, that you do not miss the excitement of the race and make most of your day.
In Grand National 2018 Festival, you will also find other entertainment sources such as shops and stalls onsite that will sell racing fashion or race memorial pictures or books. Also do not forget to track other competitions like 'Best Dressed Lady', 'Best Dressed Man', or 'Best Dressed Couple' which will highlight the races. Maybe you can win decent prizes like cash or even a car!
The Grand National 2018 Festival have huge excitement and you cannot measure it in few minutes so you should track down the races times and dates make a plan for your Grand National Day.
Grand National Thursday – A Day for Champions – Thursday 12th April 2018

Grand National Start Times
Race
Distance
Prize Money £
1:45pm
The Merseyrail Manifesto Novices' Steeple Chase (Grade 1)
2m 4f
100,000
2:20pm
The Doom Bar Anniversary 4YO Juvenile Hurdle (Grand 1)
2m 1f
100,000
2:50pm
The Betway Bowl Steeple Chase (Grade 1)
3m 1f
150,000
3:25pm
The Betway Aintree Hurdle (Grade 1)
2m 4f
200,000
4:05pm
The Randox Health Foxhunters' Steeple Chase (Class 2)
2m 5f
40,000
4:40pm
The Betway Red Rum Handicap Steeple Chase (Grade 3)
2m
90,000
5:15pm
The Goffs Nickel Coin Mares' Standard Open NH Flat (Grade 2)
2m 1f
45,000
Grand National Friday – Ladies Day – Friday 13th April 2018

Grand National Start Times
Race
Distance
Prize Money £
1:40pm
The Alder Hey Handicap Hurdle (Grade 3)
2m 4f
70,000
2:20pm
The Crabbie's Top Novices' Hurdle (Grade 1)
2m ½f
100,000
2:50pm
The Betway Mildmay Novices' Steeple Chase (Grade 1)
3m 1f
100,000
3:25pm
The JLT Melling Steeple Chase (Grade 1)
2m 4f
200,000
4:05pm
The Randox Health Topham Steeple Chase (Grade 3)
2m 5f
120,000
4:40pm
The Doom Bar Sefton Novices' Hurdle (Grade 1)
3m ½f
100,000
5:15pm
The Weatherbys Champion Standard Open NH Flat (Grade 2)
2m 1f
45,000
Grand National Start Times – Saturday 14th April 2018

Grand National Start Times
Race
Distance
Prize Money £
1:45pm
The Gaskells Handicap Hurdle (Grade 3)
3m ½f
70,000
2:25pm
The Betway Mersey Novices' Hurdle (Grade 1)
2m 4f
100,000
3:00pm
The Doom Bar Maghull Novices' Steeple Chase (Grade 1)
2m
100,000
3:40pm
The Betway Handicap Steeple Chase (Listed)
3m 1f
70,000
4:20pm
The Ryanair Stayers' Hurdle (Registered as the Liverpool Hurdle) (Grade 1)
3m ½f
150,000
5:15pm
The Randox Health Grand National Steeple Chase (Grade 3)
4m 2½f
1,000,000
6:15pm
The Pinsent Masons Handicap Hurdle (cond' and amat') (Class 2)
2m ½f
50,000