Lidl introduces rhubarb and raspberry-flavoured gin for Christmas
Gin has never really gone out of fashion, but it is enjoying something of a renaissance, as younger drinkers are turning to this old favourite. However, it is gin 'with a twist' that is attracting people to this traditional British spirit. Here, we look at gin being offered in the run up to Christmas and how you can have a go at infusing your own gin at home.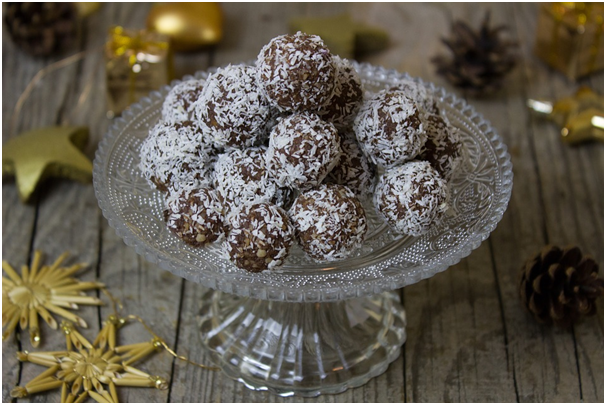 According to the Guardian, British people bought a record 40 million bottles of gin during 2016. This resurgence in gin drinking has also led to a large increase in the number of gin distilleries in Britain, with 40 new distilleries opening in 2016.
A different take on traditional gin

Many of the supermarket retailers are selling and marketing different forms and flavours of gin in the run up to Christmas. This is to try and keep up with consumer demand for alternatives to the traditional gin and tonic. Flavoured gin isn't something new and people have been flavouring gin with fruit such as sloes and damsons for a long time. However, distillers are using alternative fruits and flavours that they think pair well with gin.
Supermarket Lidl is doing something even more radical and is selling gin liqueurs flavoured with rhubarb and ginger and Scottish raspberry. The rhubarb and ginger liqueur could be mixed with ginger beer, rather than traditional tonic, while the raspberry version could be mixed with champagne or drunk on its own over ice.
Flavouring an old favourite

If you don't want to buy flavoured gin from the supermarket, you could always have a go at flavouring gin yourself at home. If you wanted a gin that has a Christmas twist, then you could try using cranberries, or if you wanted to try and make a raspberry flavoured gin as opposed to a raspberry gin liqueur, then this would work using natural raspberry flavouring.
Try experimenting using a cheap gin, a clean, sterilised Kilner jar and whatever fruit or herbs take your fancy. Several other flavours pair well with gin, including strawberry and elderflower, and these are available from http://www.foodieflavours.com/shop/flavours/natural-flavouring/raspberry/.
So if you fancy a change from your traditional G&T, there are plenty of alternatives on offer, or you could even have a go at making your own.