Party Decoration Ideas: For Holidays And Special Occasions
Home Game Rooms are the perfect place for your Party Decoration Ideas. Family and friends, games and sports on TV, laughing and conversing all through the night! That is what a Home Game Room is intended for.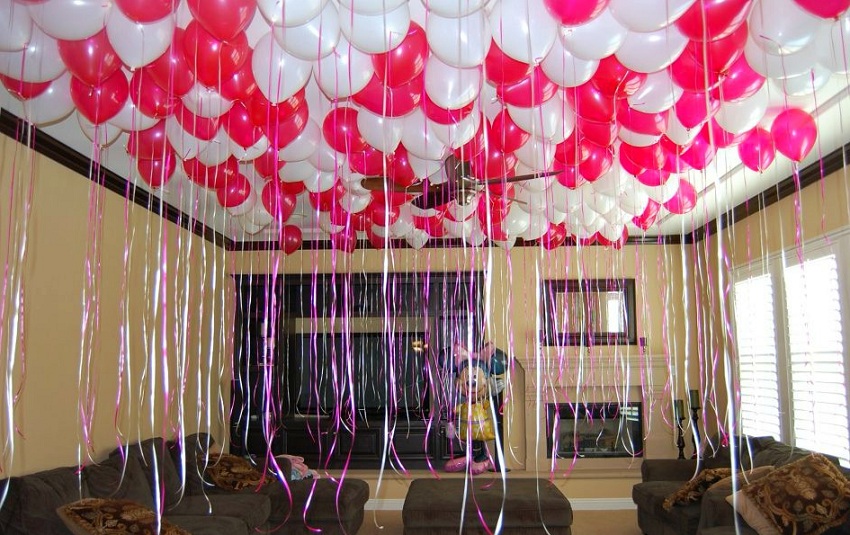 Fun Party Ideas
Starting with News Years Day and ending with Christmas there are plenty of holidays during the year that are perfect for holding holiday party get-togethers in your game room with family and friends.
Besides the holidays there are other important dates where your game room would come in handy for a fun party. For example Birthday Parties, Graduation Parties, Anniversary Parties, Welcome Home Parties and more.
Don't Wait – Start Planning Today!
One thing most people do is procrastinate. When it comes to creating a fun atmosphere with party decorations and ideas for party games, party drinks, party foods and other important party details for a fun time you need to prepare.
Halloween Party Decoration Ideas
Create An Amazing Spooky And Haunting Atmosphere!
Halloween is the night for creepy settings and ghostly sounds and there is nothing more fun then preparing your home for a Haunting Halloween Party! So it's time to get your Halloween Party Decoration Ideas organized, written down and then set up in your home.
Depending on the age of your guests you may want to go Super Scary Halloween Decorations or tone it down a little bit if you'll have kids around and go with family-friendly Halloween Party Decoration Ideas.
But no matter which type of party you're preparing for your Halloween Party Decoration Ideas need to flow throughout your room. You want to have a total room transformation for this special haunting night of the year because the atmosphere you set will set the tone for your party.
Cool And Fun Halloween Party Decoration Ideas
That Will Have Your Guests Looking Forward To Next Year!
Halloween Scene Setters!
Scene Setters are one of the coolest items around that can help transform a room into a spooky room of fun. Basically they're large plastic poster like material with creepy images on them. From skeletons to ghosts, monsters and everything in between Halloween Scene Setters simply hang on your wall and give it a very haunting feel. They easily transform any room in your home to a haunted mansion type of room. The size of these plastic sheets are around 3 by 5 feet in size.
Halloween Room Setters!
Following the same idea as the Halloween Scene Setters, Halloween Room Setters take your room to a whole new level of spooky and scary. These are basically 50 feet in length by 4 feet in height printed scenes that you wrap around your whole room. For example you could have a graveyard scene put around your whole room on your walls and it'll look as if you're having a graveyard party. On top of this you can actually add some Halloween Scene Setters to the top of the room setters to enhance the look of your room even more. These two Halloween Party Decoration Ideas alone will have your room really spooked up!
Halloween Ceiling Decorations!
You'll want to keep your Halloween Party Theme throughout your entire room and that includes your ceiling too. Traditional Halloween orange and black streamers looped around the room is nice but you can take it a step further with Halloween Ceiling Banners.
If you've never heard of them before then you are now. Halloween ceiling banners really keep your creepy theme going. For example there is a banner that looks like spider webs on the ceiling and then hanging down from the banner itself are bunches of spiders. Placing those around would really spook your place up. There is another one that tops my list that has bats instead of spiders among a few other creative spooky ceiling banners.
Halloween Floor Decorations!
Moving from the ceiling to the floor to keep your Halloween Theme totally surrounding your guests you need to add a few Removable Halloween Floor Stickers. These types of stickers usually come off easily on laminate and tile flooring but be careful if you decide to place them on wooden flooring as they may be hard to get off and mark up your floor. With that said, there are various creepy and gross stickers out there, my favorites include rats pushing out from under a floor air/heating vent and another that looks as if spiders are pushing out from under your basement floor drain. Floor and Ceiling Halloween Party Decoration Ideas gives your whole room that Halloween Party Atmosphere you're looking for.
More Indoor Halloween Decor!
You now have a way that to cover all four of your walls, your ceiling and your floor and these decorations are all pretty darn cheap in comparison to buying large scale Halloween items like animated Halloween mummies and skeletons. The room setters them selves only run about 25 dollars a piece and that gives you a whole room of Halloween Fun right there. But there are other mainstays that will keep your home looking great right on past midnight.
Giant spider webs made of both black wire material and white cotton material.
Orange and black balloons with spooky and pumpkin faces on them.
String lights with skull heads, pumpkins and an array of other Halloween themes.
Halloween Wall Breakers  Monsters like Freddie look as if they're breaking through your wall.
Candle Holders using fake candles to light up the corners or entrance of your home.
Coffins with vampires and skeletons in them, easily made your self with cardboard.
Cardboard cutouts of your favorite movie monsters.
There are virtually thousands of great Halloween Party Decoration Ideas available today as Halloween is huge, don't overdo the whole setting or you'll have spooky overload and it'll take away from your coolest Halloween decorations. Simply stick with a great looking Halloween theme, don't overload it but defiantly "SPOOK IT UP"!