Smoky Eye Makeup Tutorial
A smoky eyes brown are a great way to achieve a dramatic appearance, without being too dark. The touch of gold on the inner third of the eye really brightens it up and adds a little light to make the eyes really pop. This makeup works really well on all eye colors – brown, hazelnut, green, or blue. Here is the tutorial for smoky eye makeup.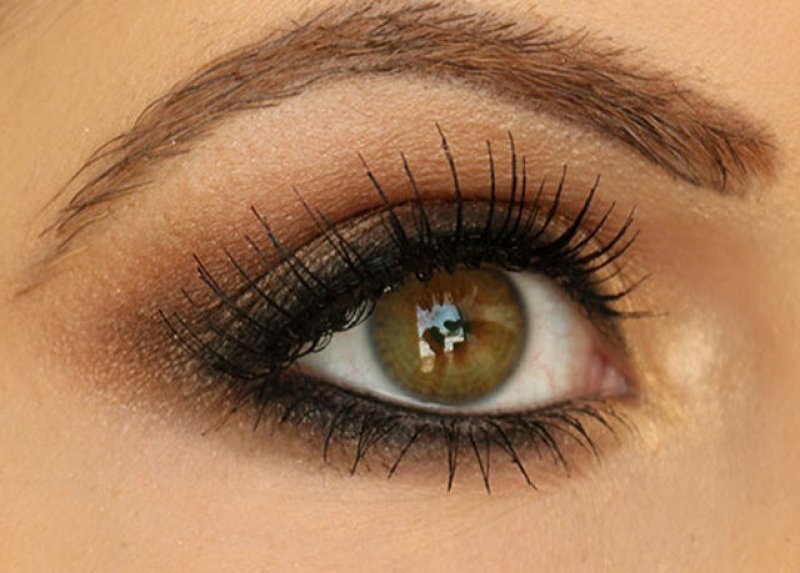 If you have a fair complexion and are not comfortable wearing such a dark look, you can soften it up a bit by skipping the step of the black eyeliner and using a dark brown or charcoal – or you can just not apply the eyeliner.
If you have small eyes, the black in the tear section of the eye can make them look even smaller, so to avoid this make sure the eyeshadow on your lower lash line is extra smoky and spread it out and apply a good layer of mascara to the lower lashes.
Adding a skin, ivory, or brown color tone liner to your lower tear line is also an eye-opening option. To keep this makeup looking more appropriate for the day, you can stop at step seven and finish it off with a mask.
You will need to:
A light brown matte shade
A shade of dark brown
A bright brown shade
A golden shadow
A slightly matte shade for the highlighter
A black shadow
A black eyeliner pencil
Mask
False eyelashes (optional)
Step by Step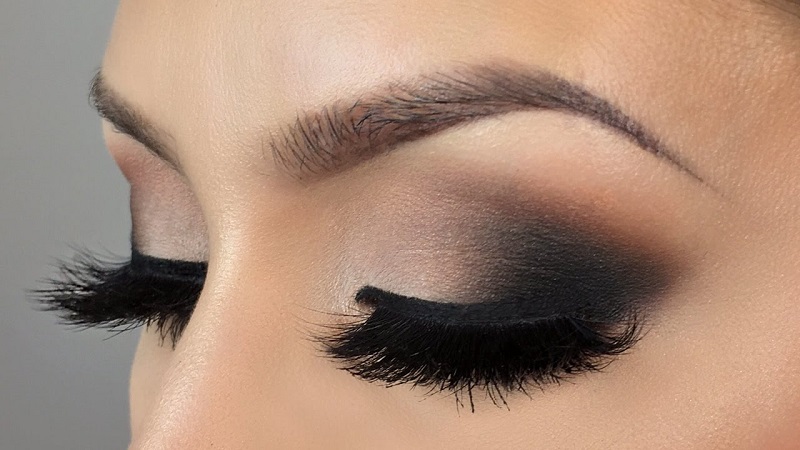 Apply a shadow as a primer.
Using a tapered brush to blend, apply a light brown shadow to the crease and below the crease.
We are going to give it color by applying a dark brown along the fold, focusing on the outer edge. Do not take it as high as with the previous shadow.
Apply a shiny chocolate brown shade to the outer half of the eyelid. Smooth out any thick edges.
Apply that same brown shadow used in step 3 to the bottom lash line. Move the brush back and forth for an extra smoky effect.
Apply gold shading to the inner third of the eyelid as well as the inner corners. Polish the thick edges.
Apply a soft highlighter to the brow bone.
Apply black eyeliner to the top lash line (you don't need to do this very precisely).
With a small brush, blend the outlines for a softer effect.
Add a little matte black shadow with that same brush and apply it to the outer edge of the eye to extend it outwards.
Apply eyeliner to the lower lash line and blend very well
Go back to the top lash line and apply liner to make it darker, then blend it slightly.
Color the false eyelashes.
Apply mascara to the upper and lower lashes.
Apply black liner to the tear line.
You may like to read-https://bumbleblog.co.uk/