How to transform your home with cladding
Over the years houses have had various different types of wall finishes. Traditionally, these have depended on the materials available locally, but more recently they have been due to the demands of architectural fashion.
Houses built in the 1960s through to the 1980s often used timber cladding as a way of adding interest to otherwise flat external walls. You have a number of options to update this cladding or to add an extension in keeping with a property of this era.

Adding cladding

But cladding isn't only for older properties. It's had something of a comeback recently for use in new buildings as a way of giving them a distinctive style but also adding extra insulation. Timber is still the most popular material as it gives a natural look and, if well looked after, timber will last for a long time.
There are some important things to be aware of before adding cladding to your home. Ask for planning advice before adding cladding to an existing property, especially if you're in a conservation area. Make sure that you choose a cladding style that's in keeping with your property. Rustic styles may not suit buildings in urban areas, for example.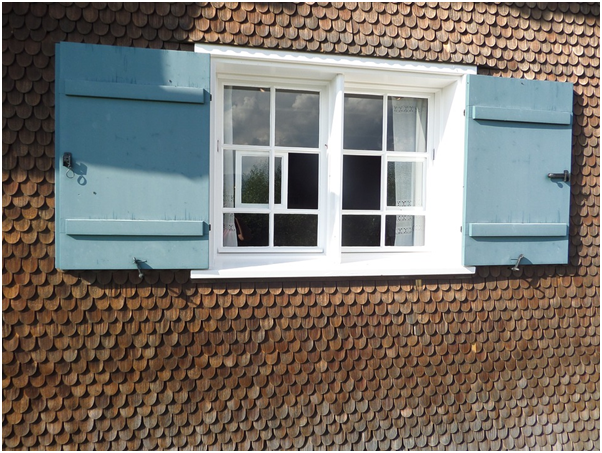 Also look for natural materials where possible, such as timber from sustainable sources. Make sure that all the edges and joins are properly sealed; if moisture gets behind the cladding it can lead to rot in unseen places. Many people now opt for low-maintenance cladding, such as UPVC fascia and soffits, and PVC or aluminium cladding is also worth considering. This will be more expensive than timber but will withstand the elements and look good for longer.
Maintaining cladding

Wood cladding ages naturally over time, with hardwoods in particular taking on a mellow, weathered finish. Softwoods will need to be painted or stained regularly, or you could choose a low-maintenance option to match a UPVC fascia and soffits that simply needs an occasional wash down to keep it looking smart.
Whatever option you choose you'll be living with it for a long time, so make sure you think carefully about the options and make sure the cladding us suitable for your area in terms of weather conditions. An experienced installer will be able to advise you on what type of finish will work best in your area.