Why trees are so important to us
We all know that trees are important and those that work in fields like a Bournemouth Tree Surgeon are aware of the need to protect and preserve our trees as much as possible. But why are trees so important to us?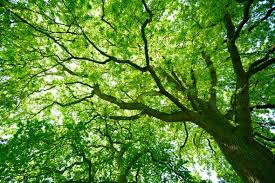 Help the environment – trees help to remove carbon dioxide from the air and store this in their world. In turn this helps the earth combat the effects of global warming. They also help to reduce the temperature of the air by losing moisture from their leaves and reflect the heat upwards. In some cities trees have been planted to help combat the temperature rises. As well as these incredible environmental benefits trees also help with erosion and flooding problems as their roots absorb thousands of litres of water.
Help with our health – we all know that trees help to produce the oxygen that we breathe but they also help to filter dust and other particles from the air making it cleaner for us to breathe. Trees also help with our overall sense of wellbeing and some research has been carried out that shows that within a few minutes of being surrounded by trees and nature the body's blood pressure drops, the heart rate decreases and stress levels also decrease.