How to Style Short Layered Haircuts
New hairstyles are always welcome, particularly at the start of an every New Year or season. They make you feel new and different from within and refresh your look. A change is a great way to start a new season or year!
Currently, short layered haircuts are very trendy and in vogue. Layers are considered to be one of the most versatile haircuts. There are different types and styles of layers that people can try, so there will always be a layered hairstyle that will suit your hair texture and face shape. Simple layered haircuts will look very fresh and suit almost anyone, even elder women. Layered haircuts are also very easy to maintain and style, so women with an active lifestyle can also enjoy these hairstyles.
Vibrant short layered haircuts
This hairstyle is without question meant to turn heads. If you like being the center of attention and want to showcase your personality and attitude, this is the haircut to go for. The best thing about this look is that it can suit all face shapes, so almost anyone can go for this style.
Styling this layered haircuts is also easy. Just use a styling gel or wax after drying your hair to put it in the desired position. Using only a styling gel or wax also gives you the freedom to play around with your hair throughout the day.
Shaggy layered hairstyle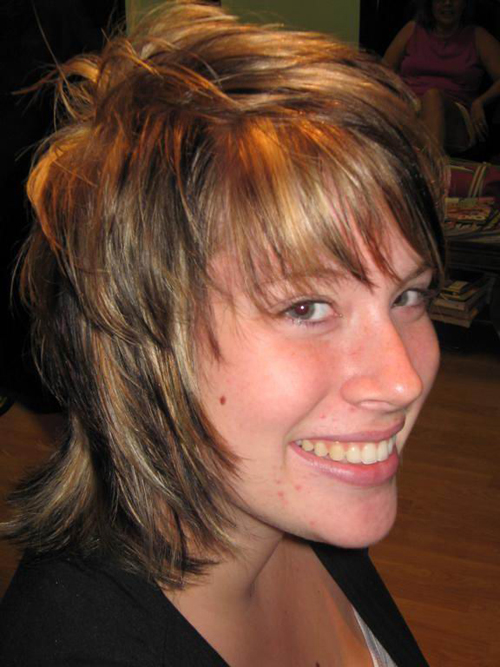 This style is usually medium in length and comes with bangs. It is best for women with round faces. To style your shaggy layered hair, all you need is a flat iron and a smoothening product. After your hair is dried, flat iron it and use a finishing spray to give it extra hold. This will also give your hair a polished look.
Razor cut layered hairstyle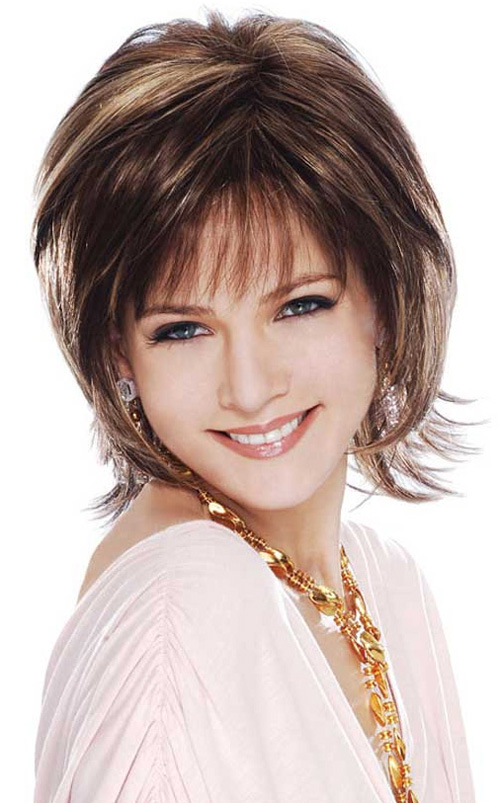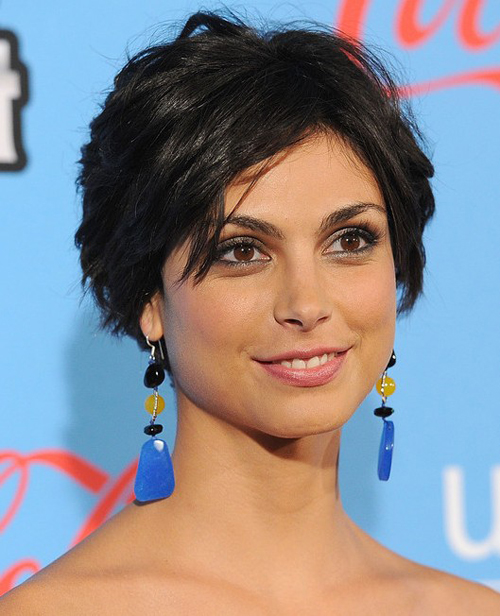 This stylish haircut features razor cut layers and bangs which are slightly asymmetrical to the layers. Although this haircut can suit most face shapes, it looks best on people with a long face as the long bangs and the front asymmetry make the face look shorter. You can also add some color for a spicier look.
Naturally wavy short layered hairstyle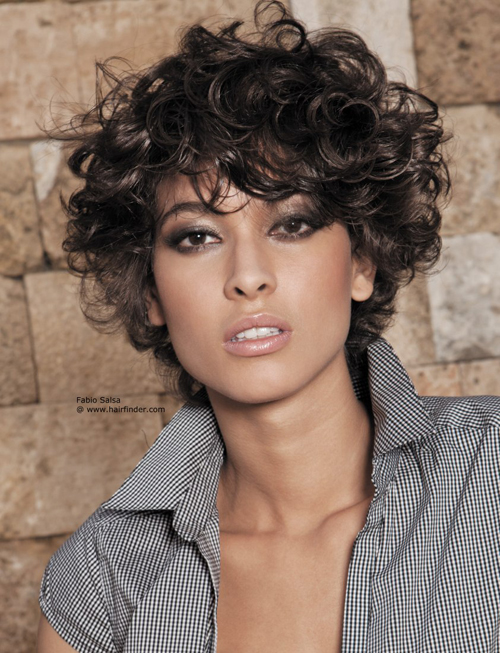 This hairstyle works best on people with naturally wavy hair. It is a soft and romantic style that is easy to maintain. Due to its textured look, you can easily achieve a stunning hairstyle without too much trouble. This hairstyle will look best on women with a petite face. It comes with random curls and imperfect layers.
Styling this hairstyle is very easy if you have naturally wavy and healthy hair. After showering and when your hair is still damp, apply a little styling cream to your hair. Then, finger comb your hair and leave it to air dry.