How our heating systems have changed over the years
Finding warmth in a home is one of the most important aspects of modern day living. A modern home benefits from a variety of systems and devices to keep the heat into it and for it to get there in the first place. For example, the standard device is a set of radiators and the boiler to provide the hot water for them. The water is heated and then pumped via pipes to the radiators in the room and halls. Double glazing and cavity wall insulation act as additional barriers to retain the heat. This heating system needs maintenance and the best way to do that is to inquire about the services of HPR –  a Boiler Repair Cheltenham based specialist.
But what did we use in the past? The first such examples of heating ourselves is the communal bonfire or fire pit. The whole family or tribe would gather to warm themselves by the large fire pit. They would swap tales of the day, news they had heard from other groups if they had contact and tips for hunting and general living. It was the oven of the tribe as well with grains and meat being roasted for everyone.
As we moved into wooden structures in the Iron age the fire pit remained, there was a communal one but there was also one in the homes for themselves. A large hole was cut in the roof to allow the smoke out. This smoke also coated the roof beams to keep out the rain. Again the pit doubled as the method of cooking and the method of heating the home.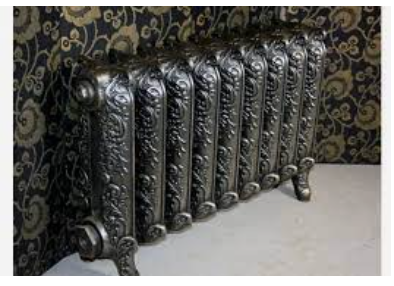 As the medieval period came the fire pit became the fireplace. This was a stone construction that featured an open fire that generated enormous amounts of heat. A separate space, the kitchen was created for cooking. If you were rich then several fireplaces were built in the home otherwise there would be one communal spot the same as the fire pit of old. One of the most popular designs that are still regarded as being a great fireplace build is the Inglenook. The Inglenook incorporates seating and room for a spit roast for meats and sections for bread to be baked as well.
Moving out of the medieval period the technology that the 1800's brought started to allow more comprehensive heating systems. Pipes brought the possibility of moving hot water to other parts of the home. This needed to be stored and the development of the wrought iron radiator was born. This storage of hot water radiated out of the units and gave heat to the room. However the open fire place is still popular and it speaks of the ancient links that we have with our ancestors all those hundreds of years in the past.