Making your own candlelit
There is something incredibly calming about the glow of candle light and now it is easier than ever for you to make your own candles at home.
Sitting around a dinner table lit with candles or simply reading a book in the evening by the light of candle can help to reduce the feelings of stress in your life. Now whilst no candle is going to give you the same luxurious feel as the light sources you can find at chandeliers UK company website http://roccoborghese.com/ you certainly can create a small haven in your house.
So what equipment do you need to go about making your own candles?
Well setting yourself up with the necessary equipment is relatively easy and should be fairly inexpensive. You will need to make sure you have the following:
Wax – Without wax you don't have anything as this is as we all know the heart of a candle. There are essential three choices of wax – Paraffin which has been the traditional choice for hundreds of years. You can easily add colours and scents to it and it is relatively easy and cheap to purchase. The one draw back with this type of wax is that it is known to be potentially toxic in nature as it is a by-product of petroleum. Your second option is Soy which is a natural alternative, and this is also easy to add colours and scents to and is becoming more and more popular in its use. Beeswax is the final option. This is in fact the oldest wax to be used in candle making and is growing in popularity again. The difficulty with this type of wax is that is virtually impossible to add scents to as the natural aroma overpowers anything that is added to it and it is also a very expensive option. Most of the wax that you purchase will come in either block or pellet form. Pellet form is easier and less messy to melt.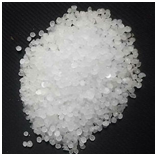 Wicks – These are the second fundamental element to candle making as this is how you burn your candle. The important thing to remember when purchasing your wicks is the width. You need to have a wick that is wide enough to allow for burning of the wax across the entire diameter of your candle. Too narrow a wick and you will only burn down the middle of the was and will end up wasting more your candle. Again there are a variety of choices you can opt for.
Fragrance oils – if you are choosing to add scents to your candles then natural fragrance oils are the way to go but as with any aromatherapy best products it is important that you read the safety instructions and seek advice form a qualified professional on potential oils that should not be used around children, animals and pregnant women.
A boiler – essentially a pot that sits over a over a container of water that you place on the heat. Heating the wax in a container directly over your heat source becomes too hot. Think melting chocolate and you are somewhere in the right arena.
Containers – these are containers in any shape and size that you wish to use for holding your candle wax and these may be permanent containers that the candle will remain in whilst being used or may be temporary moulds that you use to hold the candle until it is cooled and can then be taken out of the model
Decorating accessories – these can be any elements that you are using to decorate your finished candle and can cover everything from ribbons and jewels to glitter and marker pens.
That is it a quick and easy guide to the items that you need to have in order to be able to start making your own home made candles.