How to pick the perfect carpet colour
Your carpet should last for years, so it is important to get the colour right.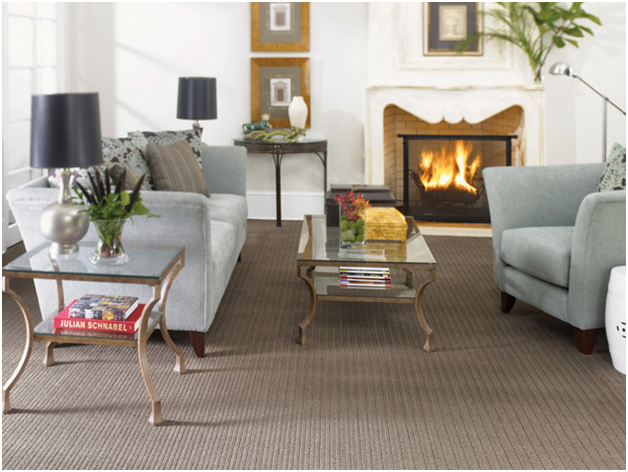 Colour considerations

First, eliminate the colours you hate. Try to stay on trend, but not too cutting edge. Take a carpet sample home so you can see it in situ; generally speaking, carpet looks darker in the store.
Light colours typically make rooms look larger, while darker shades are good for snug intimacy.
Children, living in rental properties and entertaining guests can all contribute to stains. To avoid marks, choose a dark-coloured carpet.
Stains are spots resulting from spills, while dirt arises from oil build-up; therefore, a stain-resistant carpet may not deal with dirt. If hiding dirt is your key problem, opt for a flecked or multicolour carpet.
Seams can look ugly. Hire a professional installer to reduce visible seams; for hiding them, choose a dark colour.
If your carpets need cleaning in Gloucestershire, contact a Cheltenham carpet cleaning company such as http://gnccontractservices.com/.
When it comes to texture options, Ideal Home magazine has some great suggestions.
The psychology of carpet colour
Red stimulates the heart rate and breathing and evokes emotions of love, hunger and war. This is good for a dining room or master bedroom.
Orange is less intense than red. The vibe is energetic, warm and welcoming. This would suit a child's bedroom, entertainment room or dining room.
Gold or yellow is the most energetic colour. It symbolises extravagance, given its association with money. Use it for an office or entertainment room.
Green represents nature, health and renewal. Darker versions symbolise money, while yellowy greens conjure up sickness and jealousy. Use lighter true greens for a refreshing environment.
Blue represents the sea, sky, trust and wisdom. It creates a calming effect to benefit mind and body. Avoid this colour in kitchens and dining rooms.
Purple symbolises luxury, power and wealth. Lighter hues evoke romance, while darker ones are linked to sadness. This is perfect for a girl's bedroom or a workroom.
Black has connotations of mystery and evil. While linked to dark feelings and emptiness, it can create a feeling of formal elegance.
White represents purity and innocence. Although tough to clean, it is a great colour for a home.
Beige and grey are neutral and calming. They are versatile in all rooms – grey goes with just about anything.