What to put on your wedding gift list
Planning your wedding gift list is exciting but it's tough to know what would be truly useful and what's not. A lot of couples nowadays have already co-habited so putting a toaster on the list is probably pointless. If you have no idea what to ask for, take a look at these handy ideas:
#1 Photo Frames
You'll want to decorate your home with all your wonderful wedding photos so make sure you have plenty of frames to display them. Maybe ask for a beautiful album or a keepsafe box to store all those little treasures from your special day. If you haven't organised your photographer yet, think about hiring a reputable Bournemouth Wedding Photographer. Nick Rutter is a highly sought after Wedding Photographer in Bournemouth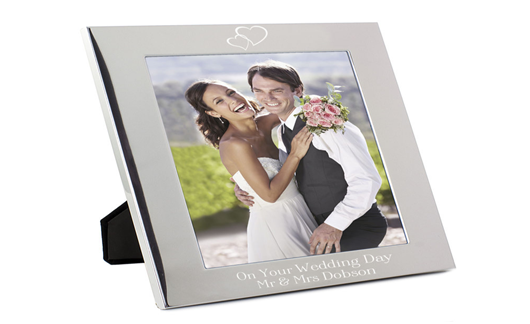 #2 Set of Knives
Don't underestimate the joy of preparing food and cooking when you've got a solid set of knives at your disposal. If your knives are getting a bit old and blunt, then refresh your kitchen with a quality set and an excellent pan – cooking will become a breeze! While it might be tempting to put a lot of shiny gadgets on your gift list, remember that most of these will never see the light of day.
#3 Slow Cooker
When you both work long hours, a slow cooker can benefit your immensely. Put delicious, homemade food on the table with the absolute minimum of effort. Slow cookers can come with built-in saute and steamer elements, meaning even less need for additional pots and pans and more washing up!
#4 Dinnerware
For all that entertaining you'll be doing as a married couple, why not treat yourself to a luxury fine china set of dinnerware or even a good quality multi-purpose set for everyday dining. Go for at least 8 full place settings and choose a neutral palette so it won't clash with any décor changes you make in the future.
#5 Cordless Electric Wine Bottle Opener and Chiller
Why would you want anything else? Instead of the frustration of trying to uncork a bottle of vino after a hard day's work, let this clever gadget do the work for you. It's cordless, rechargeable and even comes with a bottle chiller!
#6 Set of Containers
Not even remotely exciting or sexy but if you're looking for useful and essential post-marriage gifts then this must make the list. A set of good quality plastic storage containers in a variety of sizes are incredibly handy. You'll be guaranteed to have a box for any occasion, whether it's for storing leftovers, rice, pasta or taking sandwiches to work. Choose a set that's airtight, stackable and dishwasher safe and you'll be all set for married life!