Three Sweatshirt FAQs
Sweatshirts have long been one of the most popular garments of clothing around and are as much in demand today as they have ever been. Offering versatility and style, sweatshirts can be worn at any time of the year, come in a variety of fits, colours and cuts and have become a must-have for any wardrobe, including children, teenagers, men and women and anyone who likes to look good and feel good.
Who Created the Sweatshirt?
It is believed that the original sweatshirt was invented in 1926 by a football player called Benjamin Russell Junior. Fed up with uncomfortable and irritating wool jerseys, Russell decided to design a cooler and much more comfortable jersey to replace the chaffing kit the players were being given to wear. Benjamin took his design to his father, Russell Senior, who loved the idea, and together they created a company selling comfortable, durable cotton tops known as sweatshirts.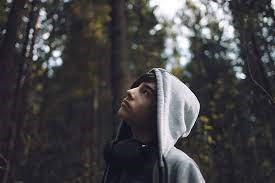 Image Credit

Why Is It Called a Sweatshirt?
As well as being ultra-comfortable, cosy to wear and keeping people warm, the reason sweatshirts were called sweatshirts is because they were used to keep players warm in the winter months – making them sweat. Popular brands, including Lyle & Scott sweatshirts, are still worn today both as layering over tee shirts and over sports training wear.
Today sweatshirts are worn as day wear just as much as they are for sport, and with office attire going out of fashion and dressing casual for work becoming more and more acceptable, sweatshirts are the perfect garment for every occasion. Even the Director General of the BBC is going casual: https://www.techregister.co.uk/bbcs-top-bosses-can-wear-what-they-like-corporation-reveals-bbc/
How Has the Sweatshirt Evolved?
The original design by Russell is similar to what is today recognised as the crew-neck sweatshirt. This design has a small v-notch detail on the collar area, which originally represented the quality of the sweatshirt, confirming it would stand the test of time and collect sweat. Today the crew-neck sweatshirt is worn as a loose, relaxed, long-sleeved pullover, with elasticated cuffs and hem. Lyle & Scott sweatshirts are good examples.
As a result of the sweatshirt, the hoodie was created, adding a matching hood to the sweatshirt. The hoodie has now overtaken the sweatshirt as the most popular item of clothing worn by teenagers and is seen very much as a fashion item and not just for sport.