Ways to Care for your Health in the Winter
Looking after our health is always important, but in the winter months it is even more so. This winter in particular respiratory illnesses are set to rise and cases of illnesses such as flu and of course covid are set to increase. Looking after the body and mind at this time of the year is particularly important in order to give us the best protection from these winter illnesses, as well as to boost mental health which can take a hit at this time of the year. So here are three effective things to focus on when it comes to preparing yourself to be healthy in the winter…
Eating Healthily – A healthy body comes from what we put into it and this is particularly important to do at this time of the year. We are lucky to have lots of seasonal winter vegetables available that are packed full of nutrients that we need to keep our bodies healthy. From purple sprouting broccoli to squash and of course apples, there are loads of winter recipes that we can enjoy at this time of the year. Create hearty stews to keep you warm on the cold evenings, as well as soups which you can cook in batches and take to work with you.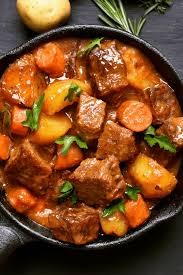 Of course, treats are important too and what is better on a winters evening that a hot apple pie! Vitamins can also be taken to supplement your diet, and vitamins C and D are especially good for the winter – we lack vitamin D at this time of year as we primarily get it from sunlight and vitamin C is great for the immune system and helping the body to fight off coughs and colds.
Exercise – Although the temptation to stay at home snuggled up on these wet and cold days is strong, making sure that we get plenty of exercise all year round is important to help keep the body healthy. Going out for a walk in the woods at this time of the year is not only a good way to stay healthy but you will also have the chance to see the winter wildlife whilst the leaves are gone from the trees. It is also a good chance to update your winter wardrobe with new outerwear to keep you warm like this Superdry menswear from ejmenswear.com
If you want to stay indoors and exercise, look into exercise classes you can do online from home, or head to the swimming pool to enjoy the warm water and stretch those muscles!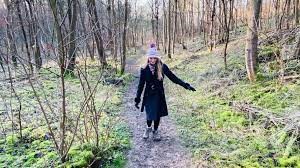 Looking after Mental Health – In the winter we can be more prone to low moods due to the change in the weather and lack of sunshine. Practise mindfulness and yoga to help with this, or take up a new hobby to help you to relax and unwind. If you suffer from SAD or think that you do, or have severe depression that hasn't improved it is important that you see your doctor for help with managing this.