The Inclusion of an Egg on a Traditional Seder Plate
Seder, meaning 'order', marks the beginning of Passover, when families come together after nightfall to enjoy a service consisting of stories, blessings, prayers, discussions, and a banquet. Seder is observed by Jewish people across the world, who partake in this special celebration of freedom.
What foods can traditionally be found on a Seder plate?
According to the Chabab Organisation, the following items are found on a traditional Seder plate:
.       Matzah, a traditional unleavened biscuit.
.       Bitter herbs, to symbolise the suffering of the Jews in Egypt.
.       Cooked egg and a roasted chicken bone.
.       A vegetable or Karpas, such as onion or potato.
.       Charoset – a fruit paste – symbolic of the mortar used by the Hebrew slaves.
What does the egg represent?
An egg blessing – Known as a Beitza – is often found as one of the offerings available to feast on during Seder. The inclusion of a cooked egg on a traditional Seder plate represents many important things. The egg, often roasted or even burnt, symbolises ancient sacrificial offerings (Pesach and Chagigah). Not only does it serve as a reminder of the offerings, but also signifies the mourning of the loss of the Temple in Jerusalem.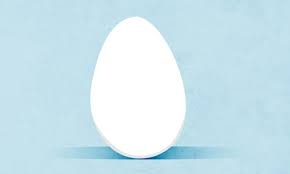 The round shape of the egg is also symbolic of the cycle of life, renewal, and rebirth. It is unknown exactly where the tradition of eating eggs came from, but it is thought that as far back as the 16th century, Rabi Moses Isserles (1520-1572) made reference to the custom of eating eggs as part of the meal, within the Shulchan Aruch (code of Jewish law).
Seder plates take centre stage on the table, along with a Haggadah each, festive candles, enough wine for 4 glasses each, and an empty cup for the Prophet Elijah. Unique tableware can be added, with traditional and ornate items, such as decorative plates, depicting the traditional Seder foods. The Seder plate range at //cazenovejudaica.com/uk/seder-plate has examples of inspirational items adorned in illustrations and both English and Hebrew wording. Each ceremonial food is kept in individual sections on the Seder plate, representing the different parts of the Jews' experiences of enslavement.
Seder is much more than just a meal and many hours will be spent together with family and friends, speaking of history, hardships, liberation and the passing on of traditions to the next generation, in accordance with Jewish scriptural commandments.