Six Exterior Home Maintenance Tips
The exterior of your home suffers from the extremities of the harshest weather conditions and so can be prone to dirt, grime and moss in addition to general wear and tear. Follow these six tips to provide excellent maintenance to the exterior of your home and enhance the longevity of your home's curb appeal.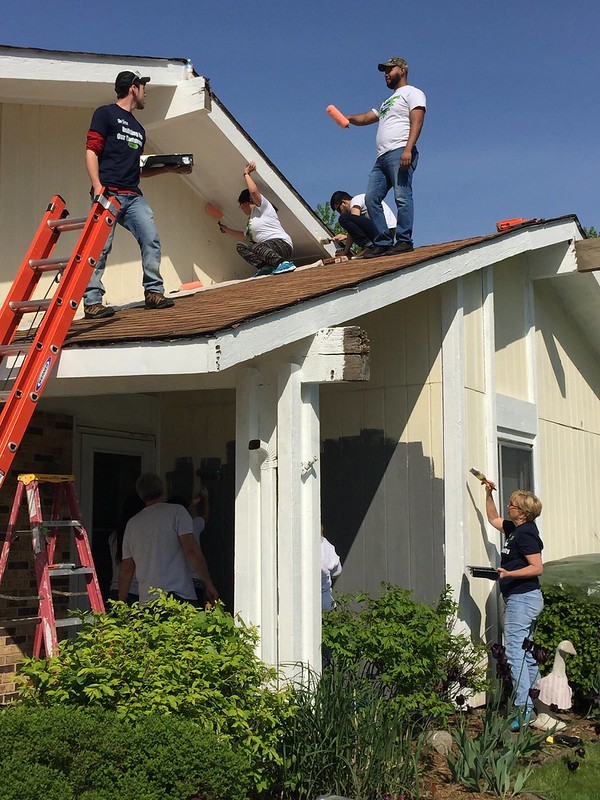 Clean Your Exterior
The exterior of your home may become dirty due to tough weather conditions and so should be cleaned regularly. Be aware of the material which your property is made from – although a bucket of warm soapy water should be the perfect cleaning solution for most materials. Take a bristle brush with a long handle and clean one area at a time, rinsing with a hose.
Repairing Your Walls
Over time, the outside of your home may become damaged due to weather conditions. Ensure that any small areas of damage are repaired quickly before rainwater or insects can penetrate the damaged area further.
Clean Your Gutters
Gutters can become blocked with leaves and moss, preventing the rainwater from leaving your roof area and causing water damage to the siding of your home. You may be able to clean your gutters only once per year, although if you have trees nearby you may need to clean your gutters two times per year.
Protect Your Downpipes
The downpipes are another area to keep clean and unblocked so that water can flow freely. However, you should also protect your downpipes by using pipe protectors from a reputable company such as https://www.meterbox.co.uk/pipe-protectors, adding a layer of protection to the downpipe to stop cracking and impact damage.
Keep Landscaping Trimmed
Trees and shrubs really can add to the curb appeal of your home, unless you allow those trees and shrubs to become overgrown and untidy, which can increase the chance of damage to your siding. Ensure that all trees and shrubs are trimmed regularly, preventing a build-up of mildew and other moisture damage. According to the BBC, you should not trim trees and shrubs during spring, as they will bleed sap during this season.
Maintain Caulking

Moisture can cause a great deal of damage to your home, and so you should update caulking across the exterior of your home, in particular across the doors and windows, preventing moisture from entering your home.