Choosing the Right Shutters for your Home
Window coverings are not only functional, but they also add to the style of a home, so when you are choosing what you want there are lots of things to consider. Something that has been gaining more popularity in recent years are shutters. These are a more traditional type of window covering, but due to their versatility they are really making a big comeback when it comes to home design.
The trick to getting the right shutters is thinking about what you want from your shutters and considering all of the factors involved. Going to a professional like this shutters Cheltenham based company laskeys.com/shutters/Cheltenham is a good way to get expert advice, and also means that they will be installed correctly.
First of all, shutters come in a range of materials. You can choose from various types of wood, or plastics materials which have different properties and appearances. Consider the environment that the shutters will be in when you are choosing. For example, in a room that has a lot of moisture like a bathroom, it is better to go for shutters which are waterproof like plastic as wood will not be able to withstand the higher moisture content in the air and you may find that your shutters start to become damaged.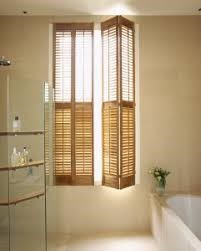 You might want to also consider mixing shutters with curtains or blinds. Half height shutters are a great choice if you want to still let light into a room for example, but you might want to also opt for curtains as well so that you have more control over the light and also the amount of privacy that you get in the room at various times of the day.
When you are adding curtains to a window that also has shutters, think about what curtains will complement the shutters.
The shape and style of the windows is also a big thing to take into account. Some types of windows work better with shutters than others, and some styles of shutters are better suited to certain window types. However, shutters can be a great choice for windows that are an unusual shape, as they can be made to measure and fit the window well, making it a feature of the room in its own right.